Put It Down For Peace: Afro Gospel Concert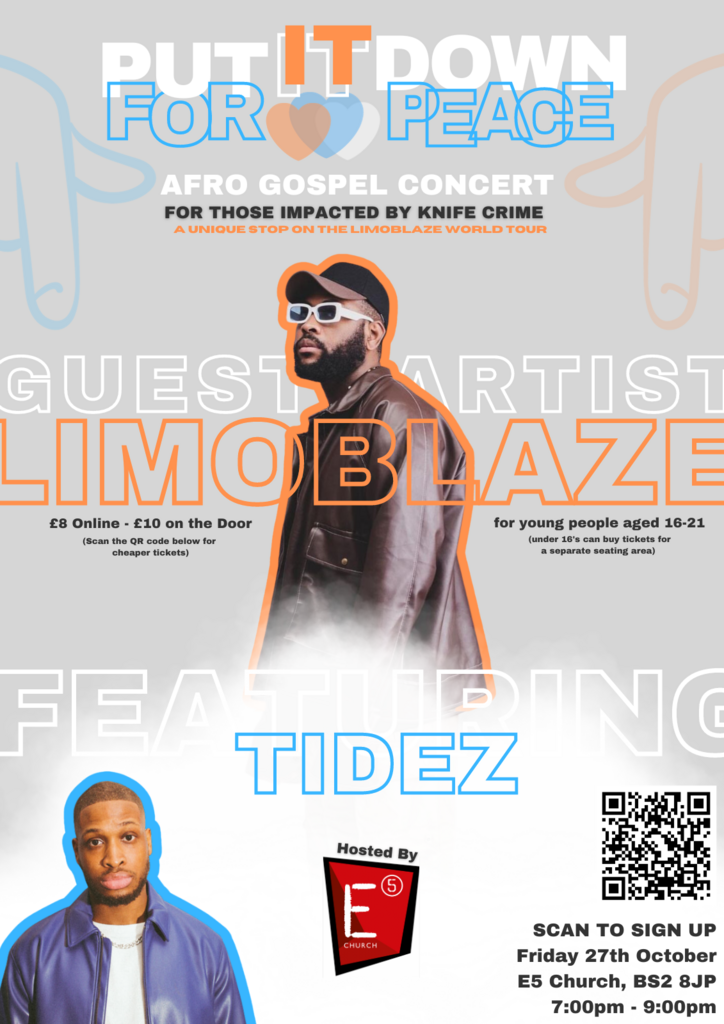 Friday, 27 October 2023

7:00pm - 9:00pm

3-15 JAMAICA STREET, BRISTOL
About
We are hosting the 'Put it down for Peace' concert to raise awareness about knife crime.
Precious lives are being lost amongst young people and it is becoming more evident that our community needs to respond in order to see change. Violence is not the answer as there is a choice for peace. We want to fuel that message to the community to stop this cycle so it does not happen again. This concert is not the final answer but it will be a step closer to ensuring young people know they can Put it Down For Peace.

What to expect?
The concert will include games, live dance performances, spoken word and testimonies from people that have been affected by knife crime first hand.
The headline artist is Limoblaze, an internationally renowned Afrobeats artist. Limoblaze is a Nigerian-born, UK based award winning musician, singer songwriter and well respected Christian artist in the gospel music community. He has performed with the likes of Travis Green and Blessing Annatoria (Winner of The Voice UK 2020).

Tidez is another up coming artist who will be featured at this event. Tidez is a young, UK based Christian rapper who creates 'music for the soul, from the Spirit'. He has performed at Big Church Fesitival, a worship concert which attracts over 35,000 people each year.


Doors open from 6:45
This event is targeted for individuals aged 16-21. However there is a separate seating area for children aged 13-15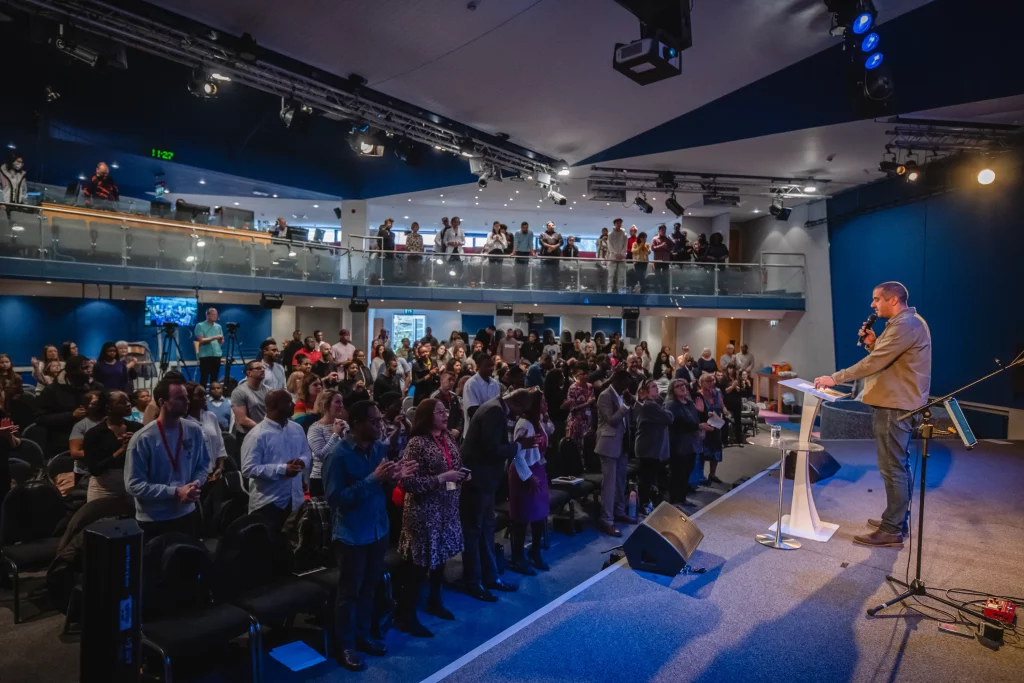 Location
3-15 JAMAICA STREET, BRISTOL